Adolphe Low – the Last German Volunteer in the Spanish Civil War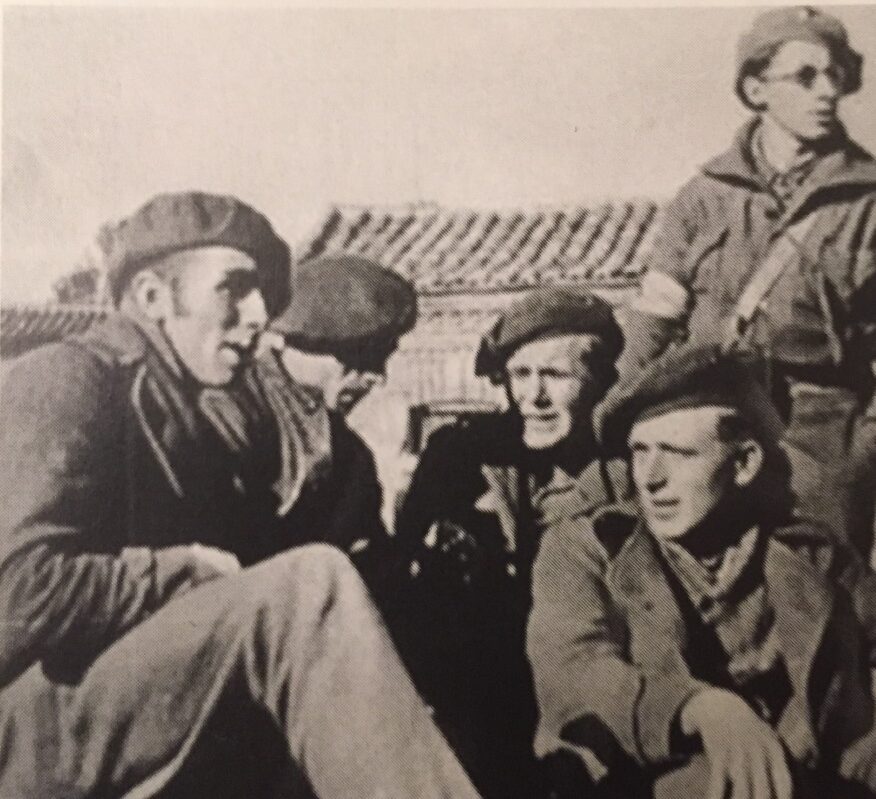 |SPANISHSKY.DK 28 JANUARY 2019 |
Fritz Teppich, who died in February 2012, was considered the last of the German volunteer in the Spanish Civil War, but this is not entirely true; there was another German volunteer, not so well-known in Germany because he was granted French citizenship in 1945 and remained in France until his recent death

By Allan Christiansen
Adolphe before Spain
Adolphe Low was born in Cottbus, south of Berlin, in 1915, but soon moved with his family to Berlin, where he joined a left-wing Jewish youth organisation and then the Communist Youth League.
At 16, he was arrested for the first time for taking part in a meeting with Polish-Jewish antifascists. Later, when his home was raided to arrest him once again, he was luckily absent and managed to escape to France, where he worked illegally, constantly pursued and arrested by the French authorities and ordered to leave the country. But he kept returning to Paris and worked in a Jewish canteen until 8. September 1936 when, together with 50,000 others, he heard the famous speech by Dolores Ibarruri 'La Pasionaria') in the Velodrome d'Hiver in Paris and decided to volunteer to fight in Spain.
Joining the International Brigades
In October, sailing in an old coal ship from Marseilles, he landed in Alicante and joined the newly formed International Brigades as a member of the Edgar André Battalion, named after the heroic German Communist who was beheaded by the Nazis in Hamburg, 4. November 1936.
His first battalion commander was Heinz Hoffmann, who years later became Minister of Defense in the German Democratic Republic (DDR).
In that exceedingly bitter battle to save Madrid, his new Belgian friend and fellow-fighter died in his arms, killed by a dum-dum bullet.
Adolphe Low fought at Jarama, Guadalajara, Teruel and Belchite – of the 600 volunteers who had landed with him in Alicante only 20 survived.
The Second World War
After Spain's defeat, he was imprisoned at Les Milles near Aix. Following the beginning of World War Two and the defeat of France, he was able to escape inside France; sought by the police, he had to hide in the forests, aided with food and clothing by anti-fascist supporters.
Later, he became one of the first partisans in Département Creuse to form the local unit of the Francs-Tireurs et Partisans (FTP). As a lieutenant, he helped liberate the town of Guéret on 7 June 1944. When the war was won, a decree by President De Gaulle awarded him French citizenship.
Honours
Adolphe Low remained in France, living in Strasbourg near the Rhine border. In 2005, he was accepted into the French Legion of Honour. His parents and his sister had been murdered in Auschwitz.
1. May 2012, he and his wife Nicole were honoured at a joint French-German meeting commemorating the liberation in 1945. The meeting was attended by organisations from both sides of the Rhine, including the French party Front de Gauche, the German party Die Linke and a Jewish group. He was also awarded the special medal for volunteers of the German group, Friends and Fighters of the Spanish Republic 1936-1939, but he died in Strasbourg on 11 November 2012, aged 97, shortly before it could be given to him personally.