The Stones of History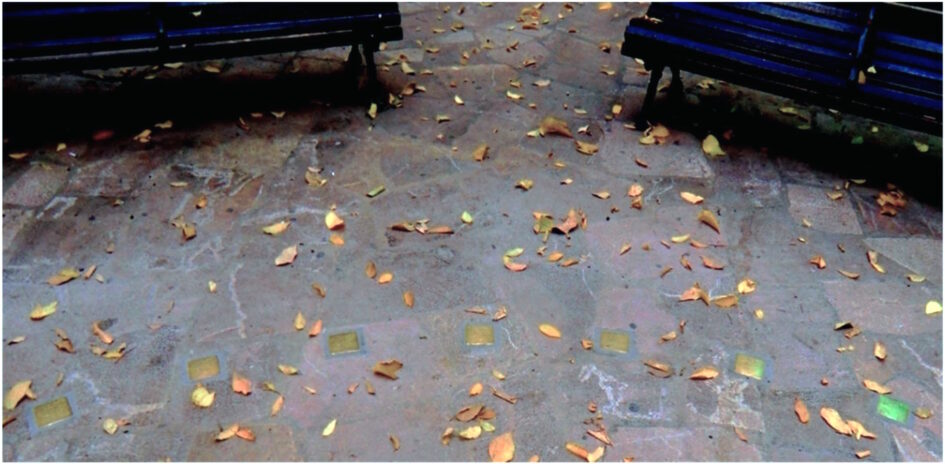 |SPANISHSKY.DK 17 MAY 2019 |
Around the world, you'll find the so-called 'stolpersteine' (German for 'stumbling stones'). They are actually brass memorial plaques which have been placed to remind us about the horrors and victims of Holocaust. The 'stones' are usually laid into the pavement in front of the residence of the Holocaust victims

By Folke Olsson/Translation (from Danish) by Maria Busch
Memorial stones in Europe
German artist Gunter Demnig initiated this "stumbling stone" project. By 2019, about 70,000 stones had been laid in 24 European countries.
Memorial stones in Spain
A few steps from the City Hall in Palma de Mallorca, as if in a niche in the row of houses and the turmoil of the pedestrian street, lies Placa de la Pescateria (the 'Fish Market')
At the request of the Association for the Recovery of Historical Memory in Mallorca, Demnig, 8 December 2018, installed 'stumbling stones' here. The choice of location is based on the lack af information about the victims' addresses.
The memorial 'stones' are the first of its kind in Spain. They have a dual purpose: a warning of the fascist, far-right forces at work today and also a commemoration of the victims of fascism and the brutal Francoist dictatorship. Led by general Francisco Franco and with the massive support of Nazi Germany and Italian fascist, the dictatorship was established in Spain after the Spanish Civil war and maintained for nearly four decades.
The Spanish people were never allowed to come to terms with this long and horrific period in Spanish history. When Franco died in 1975, a shameful fascist favorable pact was made on the transition to democracy. No one has been held to account for the excessive crimes of the dictatorship. The victims received neither compensation nor remedy for their suffering. In essence, Spain's fascist history was never addressed.
To this day, Spain is characterised by post-fascism. Parts of the Spanish people have, however, always struggled to address their fascist past and ultimately break free of it.
In this long-standing battle, the 'stumbling stones' at Placa de la Pescateria are yet another attempt to do precisely that.
Emili Darder
One of the victims of the Spanish fascism was Emili Darder. He was mayor of Palma de Mallorca and represented the republic of Spain until 1936 when he was imprisoned and incarcerated in Castell de Bellver ('Bellver Castle') in Palma. 24 February 1937, 41 years old, Darder was shot on the square outside the municipal cemetery where thousands of people were murdered including 18 mayors and a regional representative. One of the 'stones' at Placa de la Pescateria is engraved with his name.
---
Article by Daniel Wighton: Artist behind Germany's Stolpersteine: 'They're needed now more than ever'
---