France-Navigation and Dutch Involvement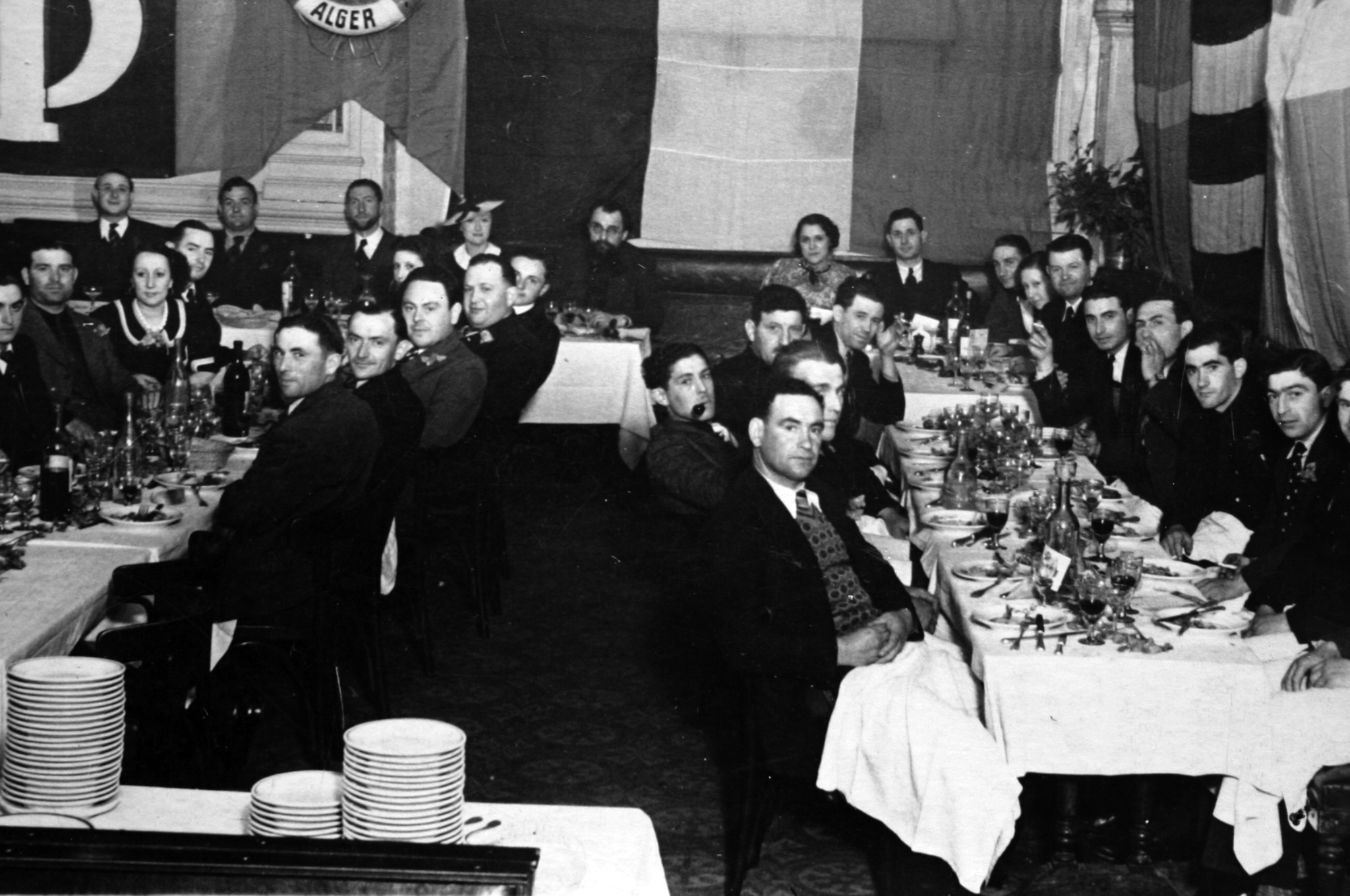 | SPANISHSKY.DK 29 MAY 2017 |
The founding of France-Navigation
France-Navigation is virtually an unknown chapter of Dutch history. There is only one book (French) which is fully devoted to the company' history: "Les Brigades de la Mer" by Dominique Grisoni and Gilles Hertzog, Grasset from 1979.
During the Spanish Civil War, Prime Minister of Spain, Juan Negrin,  transferred 2,500 million francs provided by the Soviet Union to the French Communist Party in order to establish a French maritime company that would transfer weapons, food and other supplies to Spain.
15 April 1937, France-Navigation was established in utmost secrecy as France endorsed the Non-Intervention Agreement imposing a strict arms embargo on the Spanish Republic.
France-Navigation undertook transports from Northwest Europe as well as the Mediterranean.
The leaders of France-Navigation were head, Giulio Cerreti (pseudonym 'Pierre Allard'), an Italian refugee and communist politician and secretary-general, Georges Gosnat, a communist unionist – both members of the French Communist Party.
Dutch involvement
In this organisation, some Dutch also had an important role, such as the Jewish brothers Daniel Wolf and Marcel Mozes Wolf who had a business empire in Europe and were involved in arms transport. Further there was Armand Kratly, a business partner of Daniel Wolf who worked for the company Sodeco. But also Jacobus Smith ("Jasja") son-in-law of Daniel Wolf, Felix Raphael Pierot, and Jan Maurits Elias van Castricum and Adrianus Heesterman from the shipping company Rotterdam Lloyd, operating from Marseille.
France-Navigation and the Second World War
The onset of World War II in France on 3 September 1939 heralded an extremely tumultuous phase in the history of France-Navigation; against the background of the Molotov-Ribbentrop Pact the French government turned increasingly hostile towards the organisation, more or less forcing it to go underground.
Both Pierot, Castricum and Heesterman were arrested at the end of 1939 and temporarily incarcerated. Pierot and his family went to the United States as did Daniel Wolf who settled in New York. Daniel Wolf's wife and daughter stayed in the Netherlands; they didn't manage to flee and eventually ended up in Bergen-Belsen Concentration Camp but miraculously survived. Both Pierot and Wolf died at a relatively young age in New York.
There are different opinions about the motives of these Dutch, but their contribution to France-Navigation is indisputable.
A France-Navigation seaman
Ahmed Ghalila from îles de Kerkennah, Tunisia was a unionised maritime worker in Marseille and one of the seamen employed by France-Navigation. He later married a woman who had fled Spain with her family in February 1939 in the exodus known as La Retirada. We have received a series of unique France-Navigation photos from his daughter, Alice Méné Ghalila for which we are very grateful.

This slideshow requires JavaScript.
---
Suggestion for further reading: France Navigation
---
Translation editing by Maria Busch, October 2020