Blockade Runners to Spain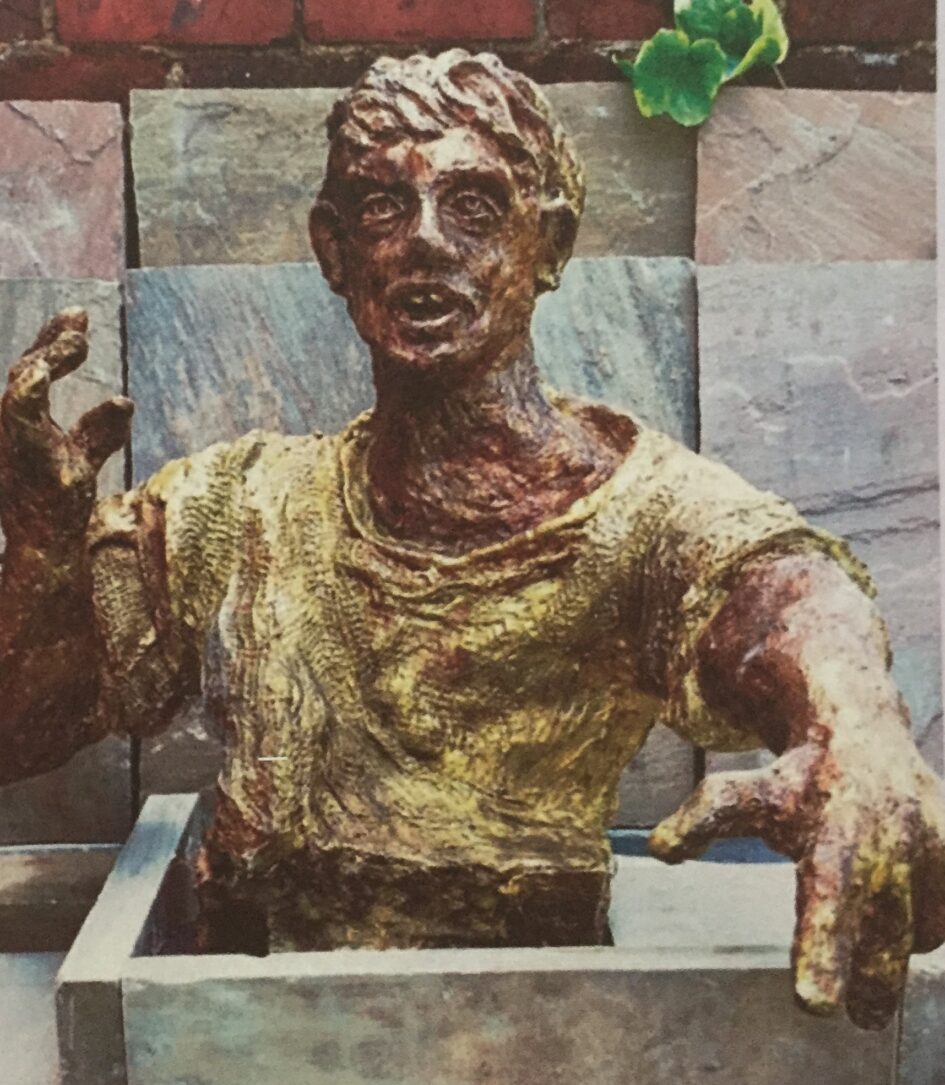 |SPANISHSKY.DK 16 FEBRUARY 2019 |
At last, a memorial in Glasgow to seafarers who defied Franco's blockade of the Spanish Republican ports
By the International Brigade Memorial Trust
A memorial for the British seafarers who defied fascist bombs and Franco's blockade of Spanish Republican ports during the Spanish Civil War is to be unveiled in Glasgow on 2 March 2019. The site will be on the Clyde walkway next to Jamaica Street Bridge and across the river from the city's La Pasionaria memorial for the International Brigades
The memorial
Standing nearly four meters in height, the 'Blockade Runners to Spain' memorial will be topped by a bronze sculpture by Frank Casey depicting a seafarer giving a warning cry. The plinth includes a plaque naming British ships sunk in submarine and aerial attacks in and around Republican ports, along with the merchant navy badge superimposed on a map of Spain.
The campaign
The unveiling will be the culmination of a 15-year campaign by the National Union of Rail, Maritime and Transport Workers (RMT) Glasgow's Shipping Branch and sculptor Frank Casey with support from the International Brigades Memorial Trust (IBMT).
Fundraising was led by RMT-members, who have raised nearly £ 10,000 after planning permission was granted by Glasgow City Council in November 2017.
The unveiling and entertainment
Following the unveiling, which is scheduled for 12 noon, there will be music and entertainment at the Admiral Bar (72a. Waterloo Street, Glasgow G2 7DA). Among the performers booked for the afternoon are the folk-rock group The Wakes.
The loss of British merchant ships and sailors
A report published by the Spanish Republic's embassy in London, 1938 shows that during the first two years of the civil war, 13 British merchant ships were sunk by enemy action, 51 others were bombed from the air, two were mined, five were attacked by submarines and 23 seized or detained by Franco's forces.Thirty-five British seamen were killed in these attacks and nearly 50 badly injured.
The Royal Navy also lost eight sailors killed in May 1937, when the destroyer HMS Hunter struck a mine laid by Franco's navy south of Almería.
Paul Shaw
Commenting on the announcement of the unveiling, RMT Executive Council member Paul Shaw said the union was delighted that the sacrifice and bravery of seafarers, who beat the blockade imposed on Republican Spain by Franco with help from Hitler and Mussolini, was finally going to be recognised in a public monument.
"In taking food and essential supplies to Spain and also rescuing refugees, these crews acted in the best traditions of the British labour movement", he praised. He added: "It is right and proper that they should be remembered with a national memorial on the Clyde – especially one so close to the "La Pasionaria" statue and the site of the old 'Glasgow Pool'. [merchant navy hiring hall, red]
---
Suggestions for further reading:
Spanish Civil War Blockade Runners Memorial
The Unveiling of the Monument 'Blockade-Runners to Spain'